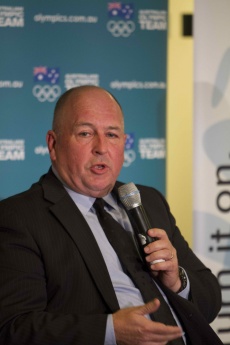 Craig Phillips has been Secretary General and a member of the Executive (Board) of the Australian Olympic Committee (AOC) since January 2005. As part of a career in sports management and administration spanning 30 years he has been with the AOC since 1990. During his time with the AOC, Craig has served on the management of ten (10) Olympic Teams (5 Summer and 5 Winter) from Barcelona 1992 to Vancouver 2010. Since Nagano 1998 for Olympic Winter Teams and Beijing 2008 for Olympic Teams, he has been a member of the Team Executive (leadership group). Craig is the Chief Operating Officer and a member of the 2012 Team Executive. London 2012 will be his 11th Olympic Team. He also serves on the Board of the Olympic Winter Institute of Australia (OWIA) – the organisation responsible for developing Australia's winter athlete.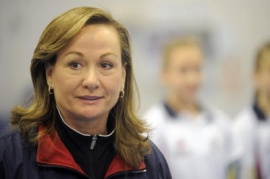 Peggy has been a member of the coaching team of USA Gold medal team at Atlanta 1996 Olympics, where she coached Shannon Miller – Beam Gold medallist in Atlanta (1996). National Coach of Australian Women's gymnastics team since 1997 and the Head Coach of the 2003 World Championships Bronze Medal Team -­‐ Australian women's first World Championships Team Medal. She was also Head coach of the Australian team at the 2005 World Championships where Monette Russo won the first Australian women's World Championships All Around medal, when she came third.
Peggy was head coach of the Australian team at 2010 World Championships where Lauren Mitchell won the first Australian women's World Championships Gold medal for her Floor routine. She is a Federation of International Gymnastics brevet accredited coach and judge and also a member of Gymnastics Australia Hall of Fame.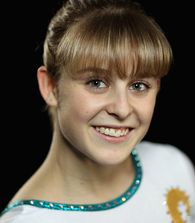 Lauren first displayed her potential with a 5th place on the beam at her debut World Championships in 2007. Since then she has gone on to cement her position as a force in world gymnastics, collecting a swag of medals at the 2009/2010 World Champions, and the 2010 Commonwealth Games. As Australia's only Women's Artistic world champion – she snatched victory on the Floor in Rotterdam, 2010 – Lauren looks set to continue her medal winning form in 2012.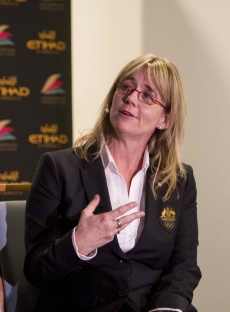 Danielle Woodward's silver medal in the women's K1 slalom in Barcelona was a history-­‐making achievement. The Victorian kayaker became the first Australian woman to win a canoe/kayak medal at the Olympics, as well as the first Australian to win a medal in a slalom event. Woodward went on to compete at the next two Olympics, placing 12th in 1996 and 8th in Sydney. Danielle has been appointed to the 2012 Australian Olympic Team as the Director of Athlete Services. In this role she is responsible for delivering initiatives designed to build "One Team". This includes the organisation of cheer squads, team barbeques and other events in the Olympic Village. She has management responsibility for the Athlete Liaison Officers (ALOs); Steve Waugh, John Eales, Kieren Perkins and Layne Beachley, and Village Activities Coordinator, Laurie Lawrence and the establishment of an Athletes' Service Desk in the Australian Team Headquarters.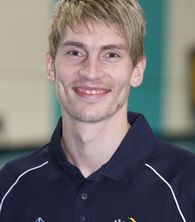 At 25, Igor Yudin is the captain of Volleyball Team Australia Men who will lead his team into Australia's third Olympic campaign. At 200cm tall Yudin has a dynamic spike and was lethal in the team's campaign to secure a place in the London 2012 Games as the top-­‐ranked Asian team at this month's World Olympic Qualifying Tournament in Tokyo. A highly regarded professional player in Russia, Yudin started playing volleyball in 1996 and debuted for Australia in 2005. He has been a key member of the VTAM squad at the World and Asian Championships and World Cup campaigns over the past eight years.