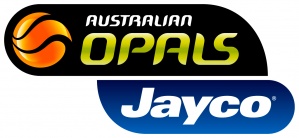 In March of this year, Sports Hydrant put on the Sportswomen's Ball following Sport For Women Day 2012. The major guests were Basketball Australia and so the Sports Advocacy Group has included the dinner in our programme for the year.
Guests included: - Liz Cambage (Opals), Carrie Graf OAM (Opals Head Coach), Kristina Keneally (CEO Basketball Australia), Senator The Hon. Kate Lundy (Minister for Sport), Marianna Tolo (Opals) and Carly Wilson (Opals).
We were also very pleased to welcome Heather Reid (CEO - Capital Football) and Dean Russell (General Manager - NSW Touch Association) to contribute to the discussion of women's sport.
The Sports Minister Kate Lundy spoke about the inequality in sports broadcasting and female leadership in sport. Kristina Keneally, CEO of Basketball Australia furthered the debate on sports media coverage speaking on the competition between different sports in a crowded market place.