2008 Olympic Review Dinner

On 24th September 2008, the Sports Advocacy Group hosted its first Olympic Dinner following the Summer Olympics that ad recently taken place in Beijing.
Guests at the dinner included: - John Coates (President of AOC), Grant Hackett (Swimming), James Tomkins (Rowing), Chantelle Newbury (Diving), Melissa Ripon (Waterpolo), Adam Pine (Swimming), Nathan Wilmot (Sailing) and Kim Crow (Rowing).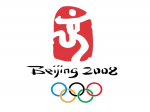 Many topics were tabled, with Stephanie Brantz leading discussions, including the best way to judge the success of an Olympics, the importance of medals, DNA testing for athletic talent, representing your country, importance of coaches and how China performed as host nation.
Below is a playlist of all these interviews and several more that were conducted with John Coates and the Olympic Athletes.